Welcome to Little Hands
Watch Me Grow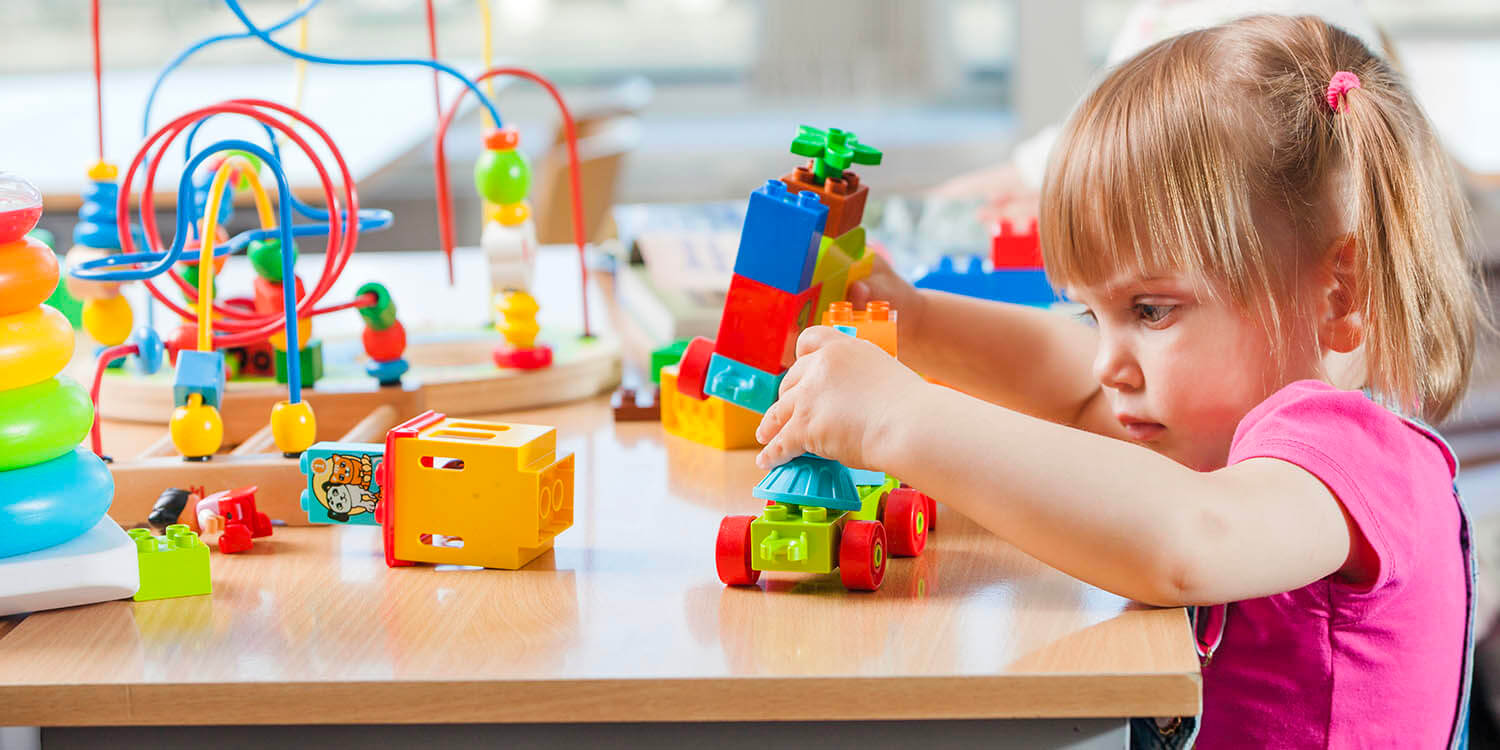 Multiple Locations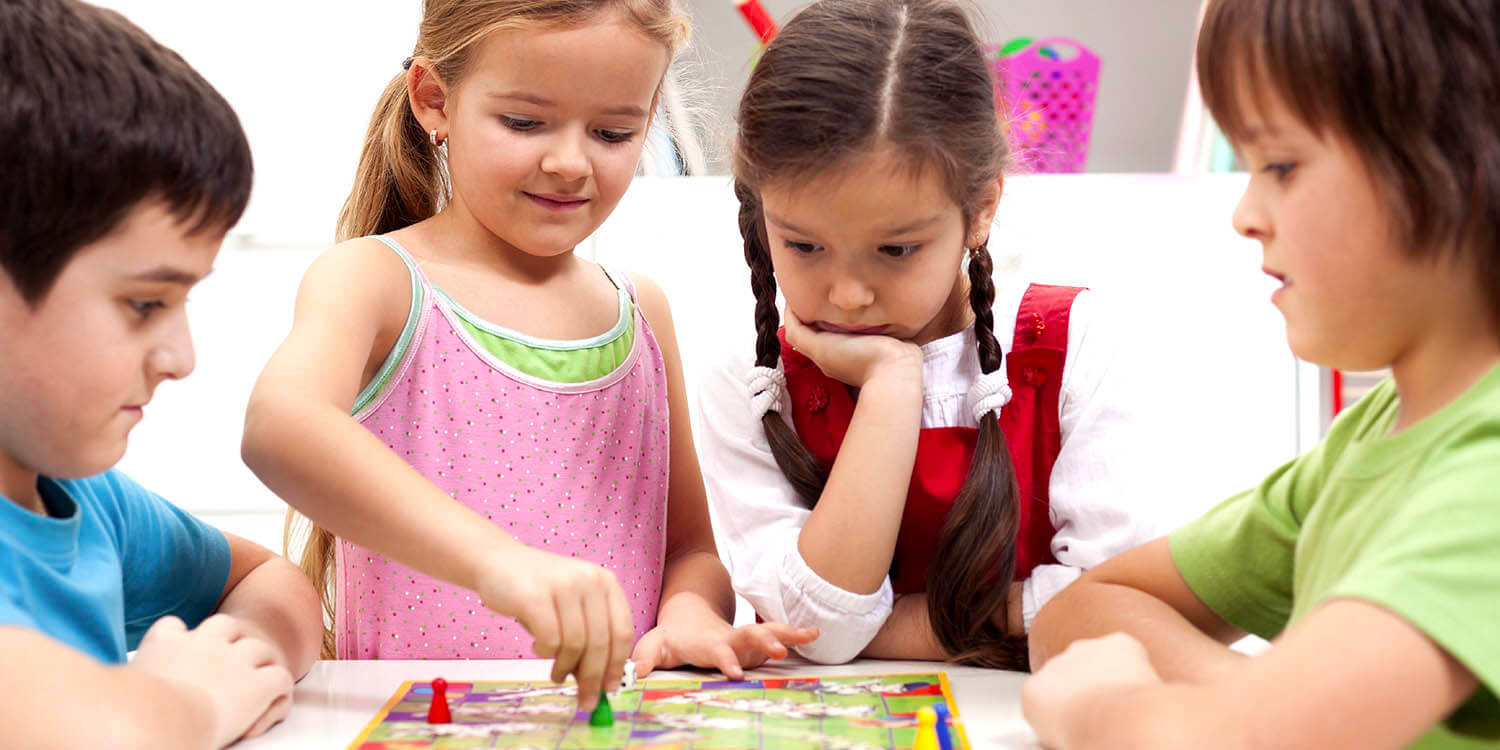 Set up a Tour
Little Hands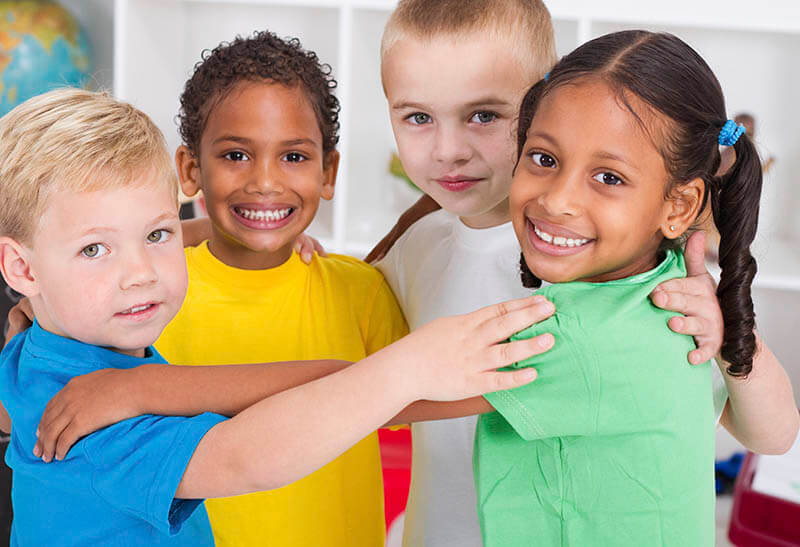 Our Misson
The goal of Little Hands Childhood Development Center is to produce happy, intelligent, well-adjusted children. Here you will find a nurturing, educational environment for children of ages 6 weeks to 5 years. Classes include infant, toddler and preschool programs.

We recognize that each child has unique talents, learning styles and personalities. Our highly-qualified teachers and staff are committed to working within each child's comfort zone to ensure optimal social, emotional and educational results.
Infant
In our Infant class each little one has his/her own eating and sleeping schedule. Keeping this in mind we cater to each child's needs while providing stimulating interaction that fosters each child's emotional and physical growth and development.
Wobblers
Our Wobbler classroom is a happy, nurturing environment where each child is encouraged to explore and develop new skills at their own pace. Curriculum concepts are taught at an introductory level with plenty of flexibility for shorter attention spans.
Toddlers
Our Toddler curriculum is designed for curious minds and active little bodies. In small classroom settings, our skilled teachers fill your child's daily routine with a host of engaging activities: arts and crafts, imaginative play, language, rhyming, and counting.
Preschool
At this stage it's important to surround your child with positive learning opportunities. Our curriculum uses rhymes, stories and hands-on activities to encourage those first steps toward building the foundational skills for reading, writing, math, and science.
Pre-K
Our Pre-K program pairs your child's natural talents and curiosity with skilled teachers who will help them to be all they can be. Early reading and math skills, science and nature concepts, artistic and creative expression are just a few of the things we love to teach.
Little Hands Backstory
In 2018, Lauren and Taylor were dreaming of a childcare center that met all their wants and needs as parents. After searching for what seemed like forever they finally decided they would build what they wanted! They put sweat equity into renovating the first center themselves. Their goal was to create a safe and nurturing environment filled with loving and caring staff. They wanted parents to know they were always welcome and their door was always open. After putting their whole heart into Little Hands they have created exactly what they set out to do – childcare centers that truly meets the wants and needs of parents.
About Us
About Little Hands
At Little Hands Childhood Development Center everything we do from play to flexible curriculums to setting up the environment will provide opportunities for the children to practice and learn social, motor, cognitive, emotional, and fine/gross motor skills. We have 4 programs that your child(ren) will fit in: Infant, Toddler, Preschool and Pre-K.
Our teaching staff will create many opportunities throughout the day for your child to show success in their development. Your involvement in your child's classroom is always welcome as are your suggestions.
Our Activities
Our Team
Taylor & Lauren Austin
Owners
Owners/Founders of Little Hands CDC
Iesha Washington
Director
Meet Iesha - Director at the Moncks Corner location
Kara Seay
Director
Meet Kara - Director at the Ladson location
What Parents say
We love Little Hands! The staff has always been so good to my children! Lauren, the owner is so kind and comes in to facility all the time! Excellent communication and activity planning ! My youngest even ASKS to go to "school" because he loves being with his friends and teachers!
Briana Bunch Ladson Location
Little hands is an amazing daycare. My son loves going here. The staff and ownes are amazing. The facility is clean and they're great about communicating what's going on with my son through out the day. He has learned so much while attending here. I recommend all my friends here. Your kids aren't just kids to them, they are family.
Chloe Heyward Ladson Location
Little Hands was recommended to us by some dear friends. We were so excited when a spot opened up at the end of last year for our son in the infant room with Ms. Dilia. He absolutely loved her and she loved him .He's now moved up to the wobbler room and loving it and learning so much. All of the teachers, owner and director are amazing to deal with and our little guy is always smiling when I drop him off. That makes this mamas heart so happy to see! We love Little Hands and can't recommend them enough!! ⭐⭐⭐⭐⭐
Michelle Anderson Ladson Location
Little Hands has been the best daycare for my daughter. She has been going here for 3 years, the staff has always taken great care of her, helped with potty training, and she has learned so much. I love that they teach, work with the kids, and have a Christian foundation. HIGHLY recommend this daycare!
Morgan Cooper Ladson Location
We've attended Little Hands since their very first day, so our son has literally grown up there. He started in the infant class so he has been in every single classroom. I truly believe everyone has our and our child's best interests in mind. My son has learned so much in his time here. I love that Christian values are a part of the curriculum as well. We love the summer program and the fun themes they build in throughout the year. Any time I have had questions or concerns, they're always addressed right away and you can feel that they care. We feel like a part of the family here!
Patty White Ladson Location
Our family has been attending Little Hands for the past 2yrs! Our oldest daughter started in the Pre-K class with Ms Gail. She learned so much and was prepared for Kindergarten. Ms Gail is fantastic and was so kind to my sweet, shy girl. Our younger daughter has been attending since she was an infant..she is now 2yrs old. The staff are incredible and truly care about the growth, socially and academically, of their children. Lauren, the owner, is a true God send. She is so sweet and loves all of these babies. She does a fantastic job encouraging and implementing age appropriate curriculum in all the classes. We are so blessed we found Little Hands!
Kayla Fortney Ladson Location
Visit Us Today!
Come check us out! We would love to setup a tour of our center with you. We have an open door policy and welcome you and your child to visit us today.
Contact Us
Ladson, SC Location
lauren@lhchildcare.com
Call us (843) 996-4545
573 College Park Rd, Ladson SC
Moncks Corner, SC Location
Call us (843) 761-3113
209 Metts St, Moncks Corner SC